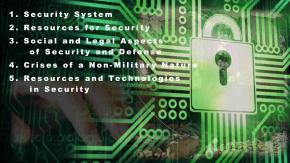 In the period October 26-27, 2023, Vasil Levski National Military University will host a scientific conference "Current security issues". The forum is held within the framework of the National Scientific Program "Security and Defense", financed by the Ministry of Education and Science.
"In an age where security dynamics are constantly changing, it is increasingly important for us to explore the complex interplay of various factors that shape the security picture. And as we navigate an ever-changing world, we are all clearly aware of the increasingly important role of security. By fostering an interdisciplinary dialogue that explores innovative approaches to addressing the multifaceted aspects of security, we believe that your experience and valuable input will greatly enrich the discussions, having a significant impact on the future of security", says Brigadier General Ivan Malamov, Commander of Vasil Levski National University, in his address to the participants.
Additional information about the terms and conditions of participation can be found here.
Download a digital invitation here.